---
Rude Operator - Witchdoctor EP
31RS028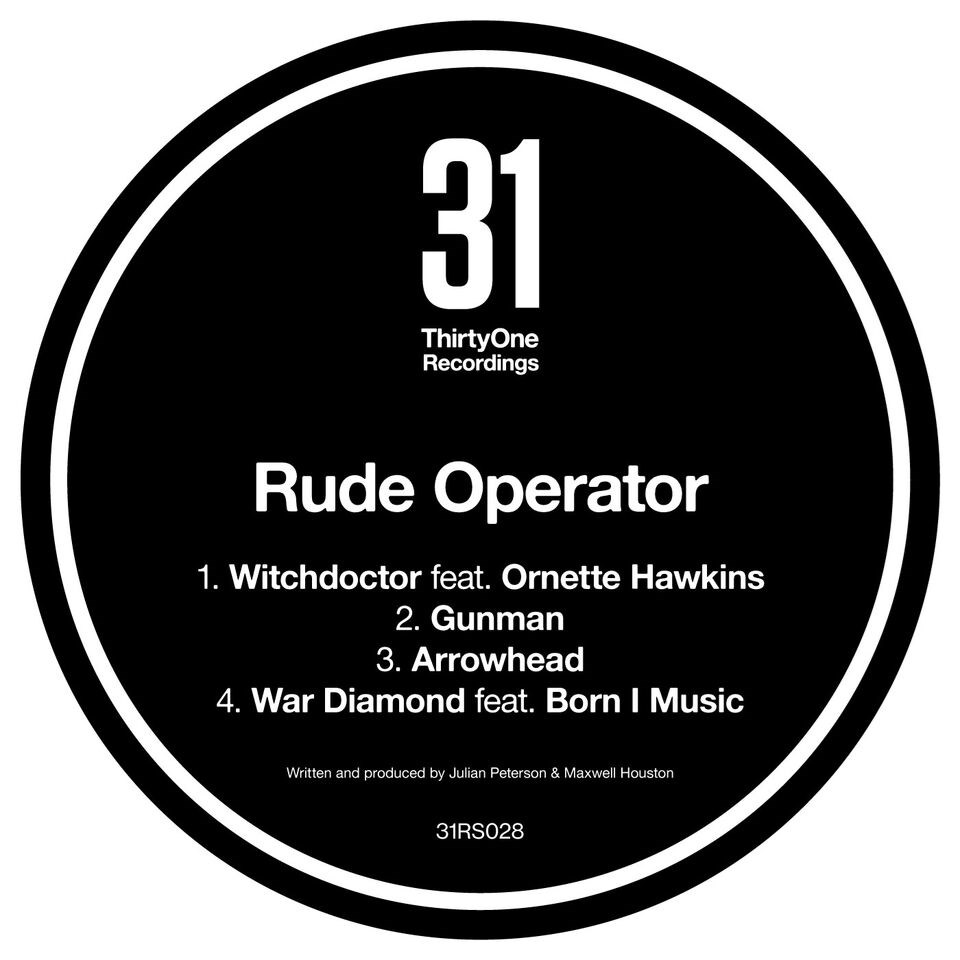 | | | |
| --- | --- | --- |
| MP3 release | £4.50 | |
| FLAC release | £4.50 | |
| WAV release | £4.50 | |
---
Rude Operator's dissonant intro on Witchdoctor synthesizes a half-time beat with jazz undertones before bouncing into a percussive bassline. Constantly evolving drum patterns, punctuated with horn bursts and upright bass from Ornette Hawkins, keep the dance floor moving.

Gunman's blissed-out atmospherics pave the way for a heavy combination of chopped up breakbeats and a juked-out drumline. Equally influenced by early jungle and contemporary footwork, 808 percussion and congas punctuate the undulating bassline.

Arrowhead fuses dubbed out elements with a running apache break and ominous synths. Percussive vocal stabs propel the song forward, while a deep, driving bassline and amen cuts bring the pressure.

War Diamond pays homage to DC's indigenous sound, Go-go. A hypnotic conga drum workout rinses oscillating bass with nature sounds, taking you above the canopy with a relentless swing. Lightly toasted by Born I Music, this fresh take on jungle delivers a heavy, tribal perspective.
---